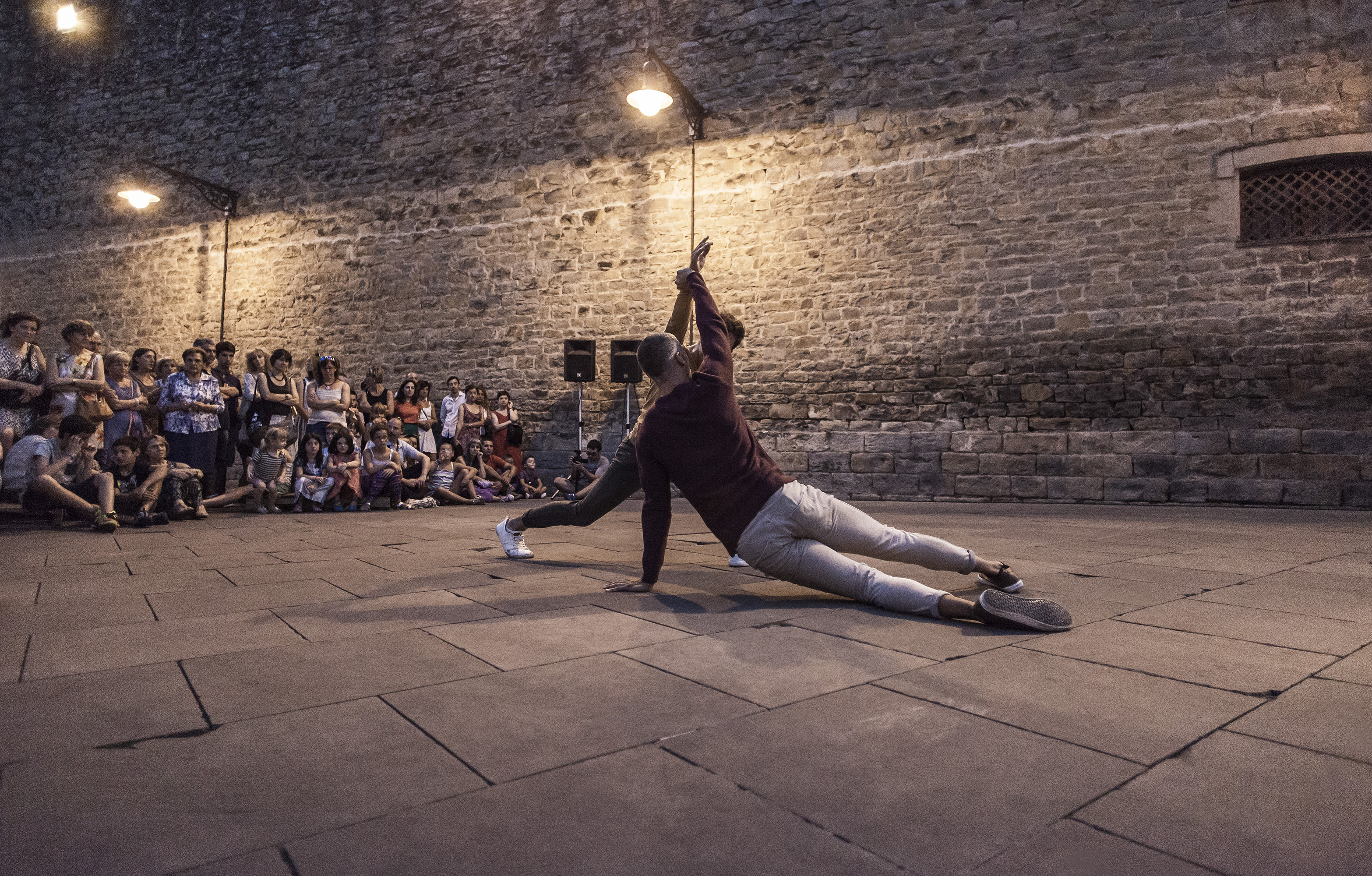 Foto de Jesus Robisco
---
Project Larrua is a Contemporary Dance company directed by Jordi Vilaseca and Aritz López based in Vitoria-Gasteiz. Choreographically and dramaturgically, the company has a personal vision on how to combine physicality and emotion and how to stage it, using elements of the audience common imagination and contemporaryizing them. The result of this personal vision are the choreographic pieces that are part of his repertoire, and that have been represented in the Basque Country at festivals such as Dferia, the International Festival of Vitoria-Gasteiz or Bad Festival, among others. At the national level he has been part of important programs such as Madrid en Danza, Mes de Danza or Cadiz en Danza. On the international scene, it is worth highlighting the participation in festivals such as the Costa Rican Performing Arts Festival (Central America), Fest'arts (France). The company's repertoire covers different specialties:

-For urban and unconventional spaces the piece Larrua, (Emerging Company Award at Umore Azoka 2016), Ozkol and Idi-Begi (Awarded at the MasDanza festival).

– For Theaters the production Baserri (Candidate for 3 Max Awards), Otsoa (Candidate for 5 Max Awards) and the recently released Ojo de Buey.

These pieces have been part of different circuits such as Red Sarea, Platea, A Cielo Abierto, Red de Navarra and in the catalog of the Community of Madrid.
Larrua does not want to function only choreographically but wants to address fields such as training. The result of this is its LarruaLab program, a contemporary dance seminar in Vitoria.
Mediation is another important field for which the company is committed. That is why the company collaborates with different audience programs with which they work hand in hand with the theaters to generate an audience and bring dance closer together.
.
Jordi Vilaseca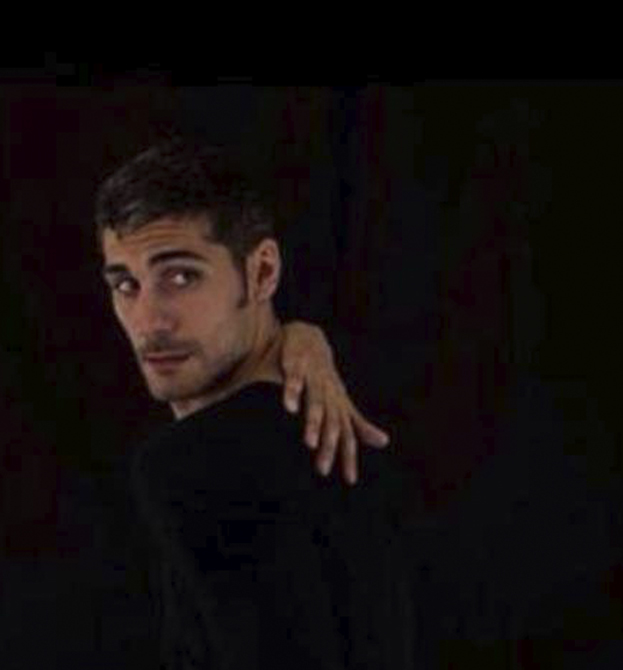 Jordi was born in Barcelona in 1982. His career as a dancer started with his training at the Conservatorio Profesional de Danza (Institut del Teatre) in Barcelona. His artistic development continued at the Henny Junniens Foundation (Amsterdam) and at the Instituto Superior de Danza 'Alicia Alonso' (Madrid).
Vilaseca has worked for numerous dance companies, such as: 'La Metros', 'Lanonima Imperial', 'Norrdans Company', 'Steptex Dance Project', 'Centro Coreográfico Gallego', 'Compañía Entremans', 'Dance Channel Project', 'Plan B', 'Cia Antonio Ruz', 'Ballet Carmen Roche' and 'Teresa Nieto en Compañía', amongst others. He currently works as a dancer, an artistic deviser and a facilitator, teaching classes in several different centres and national conservatories of dance.
Good examples of this are his work as a director for 'Cia Daniel Doña', as a assistant-director of choreography for 'Quique Peon Cia' and 'Cia del Sr Smith', as an artistic director of multi-disciplinary works for 'Circle of Trust' and 'Logela', and last but not least, as an artistic co-director of the project 'Larrua' with Aritz López.
Aritz Lopez
Aritz was born in Vitoria in 1988. His career as a dancer started with dancing bboying as a core member of the group 'Soul Flavas' in 2003. During his journey as a bboy, he has taken part in some of the most renowned events of this discipline, such as "BCONE", "Versus", "Battle of the year", and others.
In 2010, López started to explore other dance disciplines like ballet and contemporary dance when he began to train at the Conservatorio de Danza José Uruñuela (Vitoria).
His training and development as a professional dancer continued by the hand of dance companies and dancers like Anton Lachky, David Zambrano, Sita Ostheimer o Peter Jasco. Since his work as a dancer for the Austrian dance company 'Nobulus' in 2013, he has danced for 'Round Corner' (Austria), 'Next Zone' (Dinamarca), 'Nui' (Vitoria), 'Ertza' (San Sebastian), 'Eva Guerreo' (Bilbao) and 'Ziomara Hormaetxe' (Bilbao).
He currently works as the artistic co-director of the project 'Larrua' with Jordi Vilaseca.