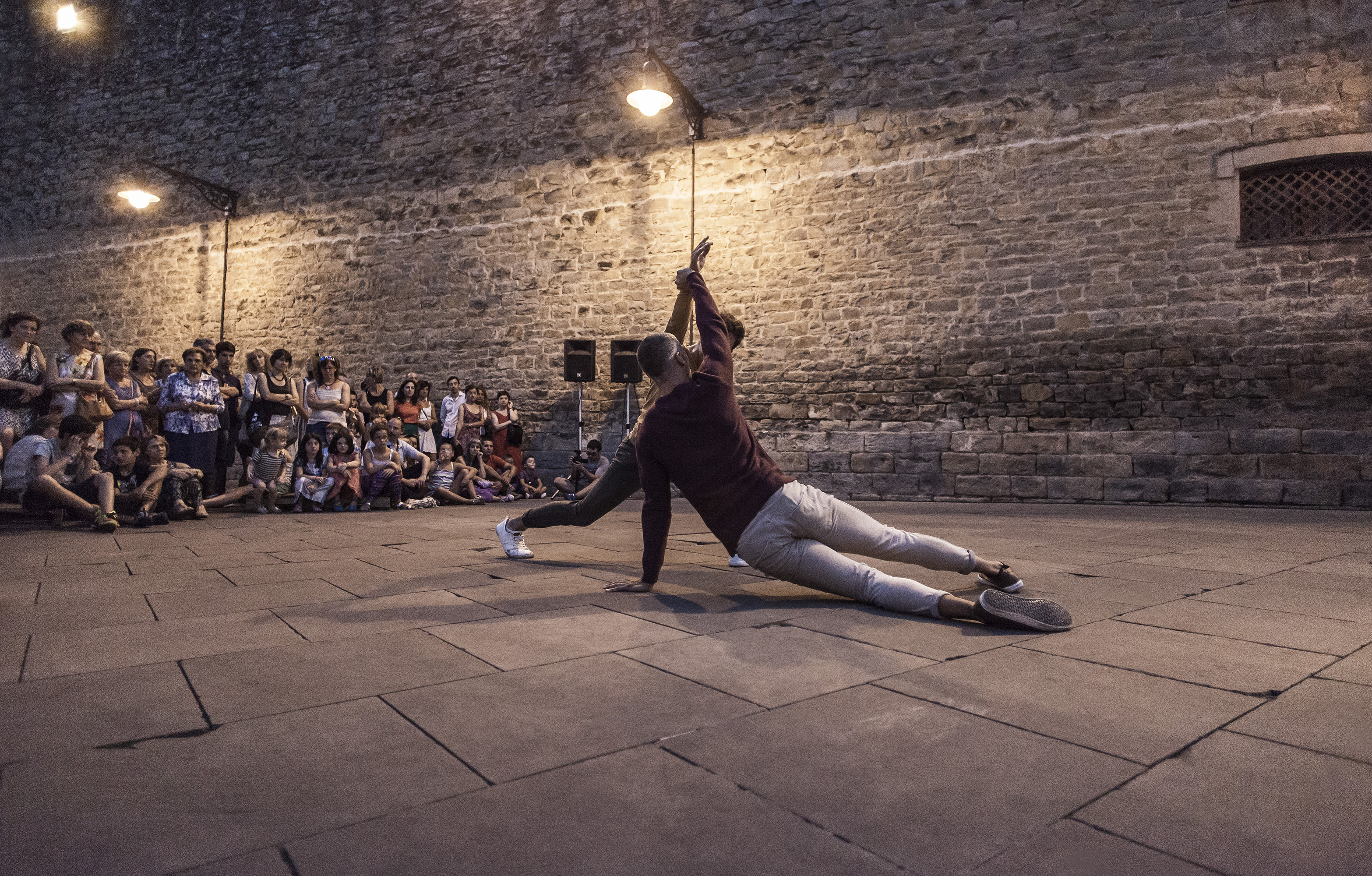 Foto de Jesus Robisco
---
This is a dance project directed by Jordi Vilaseca and Aritz López, which unites different disciplines (BreakDance and Contemporary Dance), styles and a wide variety of body languages. It speaks a language of its own.
'Larrua' was born as a result of a wish to activate and promote dance in Vitoria-Gasteiz and surroundings. This is but the first step of what we hope it will be a long list of collaborations with local and national artists, institutions and artistic residencies. Our vision is to function and work as an artistic collective.
'Larrua' does not wish to breathe solely in choreographic terms. But rather, to encompass the principles and aspects of dance pedagogy in the form of workshops and classes, where we would share our very way of understanding different dance styles and languages as a single one. This is a study of dance which draws the correlation between physical language and emotion; between Break Dance and Contemporary dance.
.
Jordi Vilaseca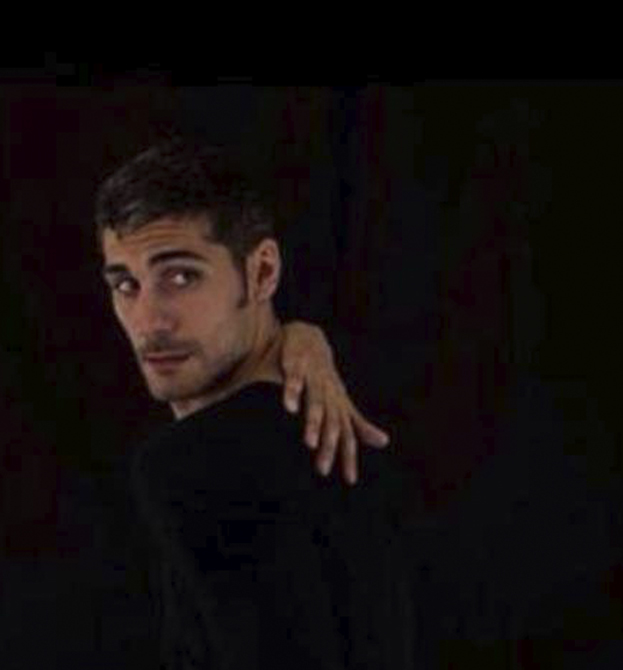 Jordi was born in Barcelona in 1982. His career as a dancer started with his training at the Conservatorio Profesional de Danza (Institut del Teatre) in Barcelona. His artistic development continued at the Henny Junniens Foundation (Amsterdam) and at the Instituto Superior de Danza 'Alicia Alonso' (Madrid).
Vilaseca has worked for numerous dance companies, such as: 'La Metros', 'Lanonima Imperial', 'Norrdans Company', 'Steptex Dance Project', 'Centro Coreográfico Gallego', 'Compañía Entremans', 'Dance Channel Project', 'Plan B', 'Cia Antonio Ruz', 'Ballet Carmen Roche' and 'Teresa Nieto en Compañía', amongst others. He currently works as a dancer, an artistic deviser and a facilitator, teaching classes in several different centres and national conservatories of dance.
Good examples of this are his work as a director for 'Cia Daniel Doña', as a assistant-director of choreography for 'Quique Peon Cia' and 'Cia del Sr Smith', as an artistic director of multi-disciplinary works for 'Circle of Trust' and 'Logela', and last but not least, as an artistic co-director of the project 'Larrua' with Aritz López.
Aritz Lopez
Aritz was born in Vitoria in 1988. His career as a dancer started with dancing bboying as a core member of the group 'Soul Flavas' in 2003. During his journey as a bboy, he has taken part in some of the most renowned events of this discipline, such as "BCONE", "Versus", "Battle of the year", and others.
In 2010, López started to explore other dance disciplines like ballet and contemporary dance when he began to train at the Conservatorio de Danza José Uruñuela (Vitoria).
His training and development as a professional dancer continued by the hand of dance companies and dancers like Anton Lachky, David Zambrano, Sita Ostheimer o Peter Jasco. Since his work as a dancer for the Austrian dance company 'Nobulus' in 2013, he has danced for 'Round Corner' (Austria), 'Next Zone' (Dinamarca), 'Nui' (Vitoria), 'Ertza' (San Sebastian), 'Eva Guerreo' (Bilbao) and 'Ziomara Hormaetxe' (Bilbao).
He currently works as the artistic co-director of the project 'Larrua' with Jordi Vilaseca.