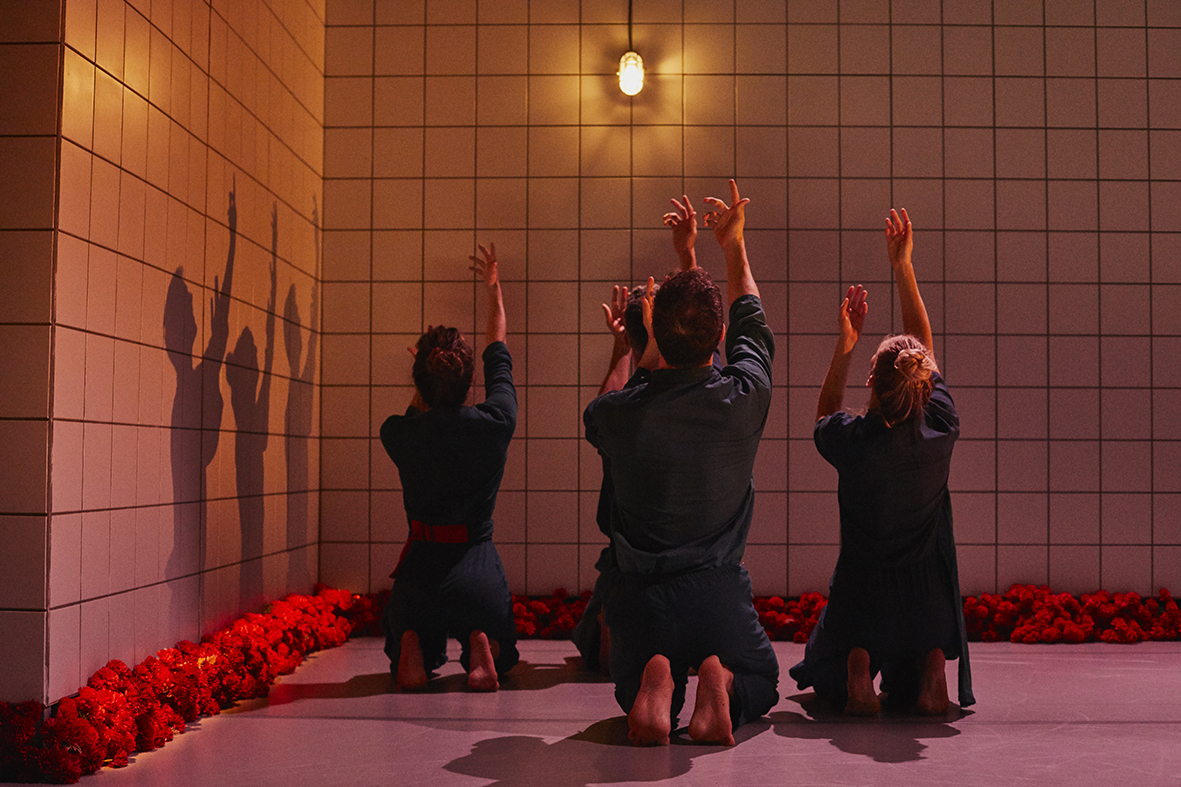 Otsoa It's a scream. Like a howl set, an invented freedom. It is a goal, a place where one should and must arrive. Only the most prepared can do it. It is an oneiric place, dressed and wrapped in everything that today's society (supposedly) lacks.
This choreographic piece uses the figure of an actress as the leader of one of these groups, influencing them as if it were a policy, like a teleshopping presenter or the leader of the group from the big brother program to direct (using irony) the actions that will determine the change of attitude and transformation of the group of dancers, that with body language, will show all those internal conflicts.
-Choreography: Jordi Vilaseca.
-Cast: Begoña Martín, Helena Wilhelmsson, Ingrid Magriyà, Aritz López and Jordi Vilaseca.
-Texts: Pedro Casas
-Lighting design: David Alcorta
-Sound space: Luis Miguel Cobo
-Scenography: Enric Planas
-Costume designer: Xavier Mujica
-Production: Aritz Lopez
-Photography: Asier Bastida
-Co-produced by the Department of Culture of the Basque Government, the Municipal Network of Theaters of Vitoria-Gasteiz and the Larrua Project.
-Special Thanks: TAE
-Selected in the Red Sarea 2020, 2021 and 2022
-Selected in the Platea 2020 network
-5 nominations for the Max 2021 awards for best dance show, best dancer, best choreography and best actress