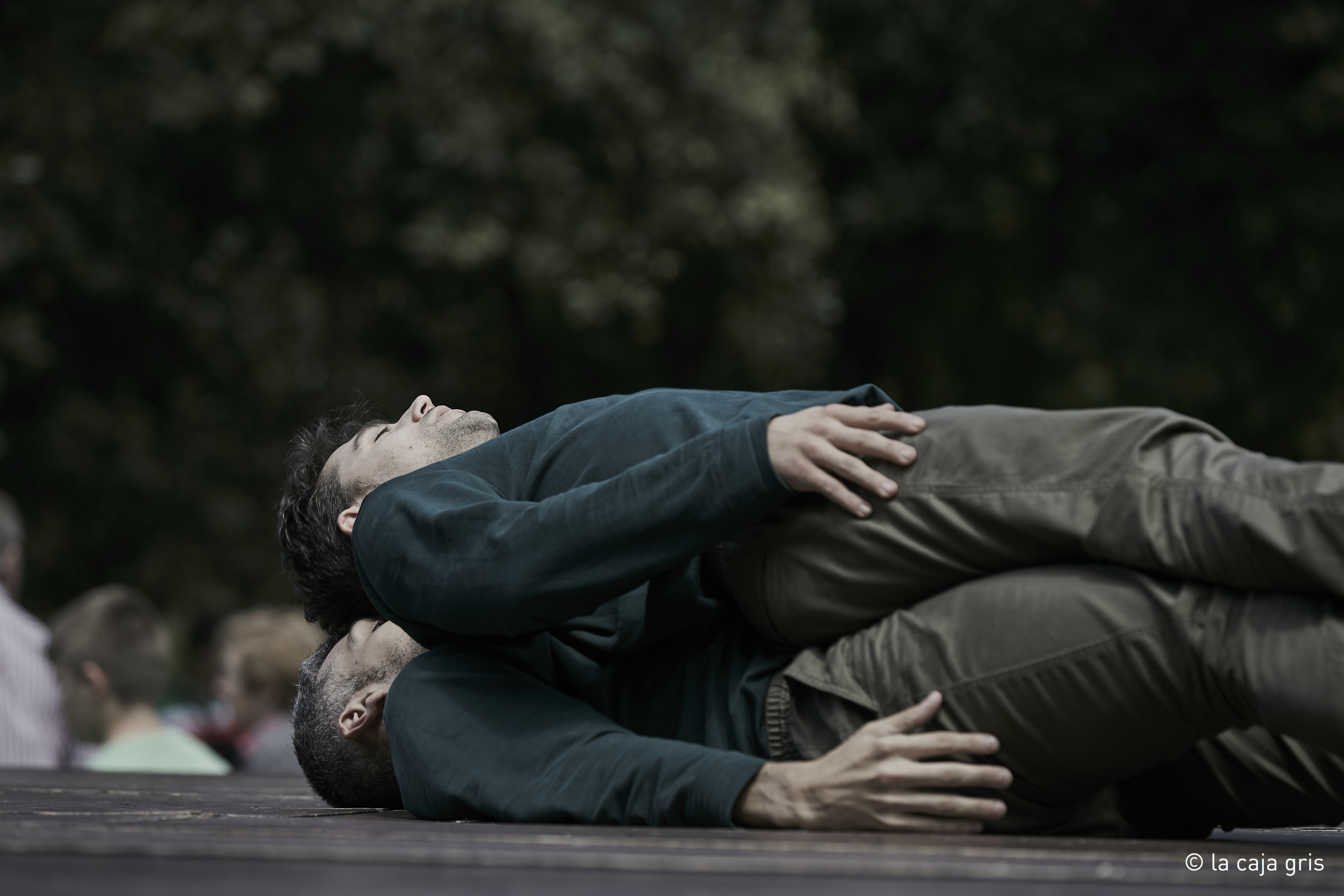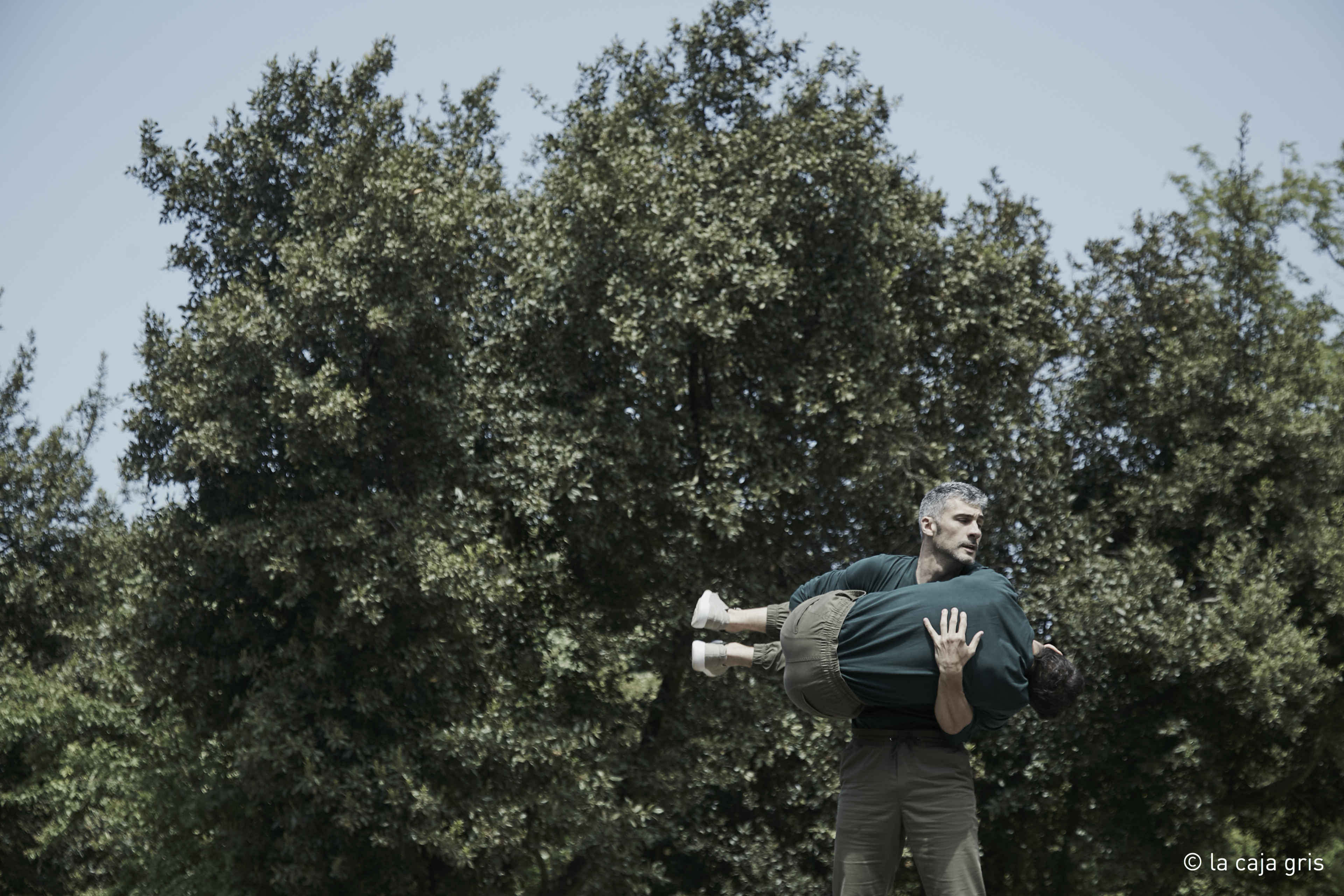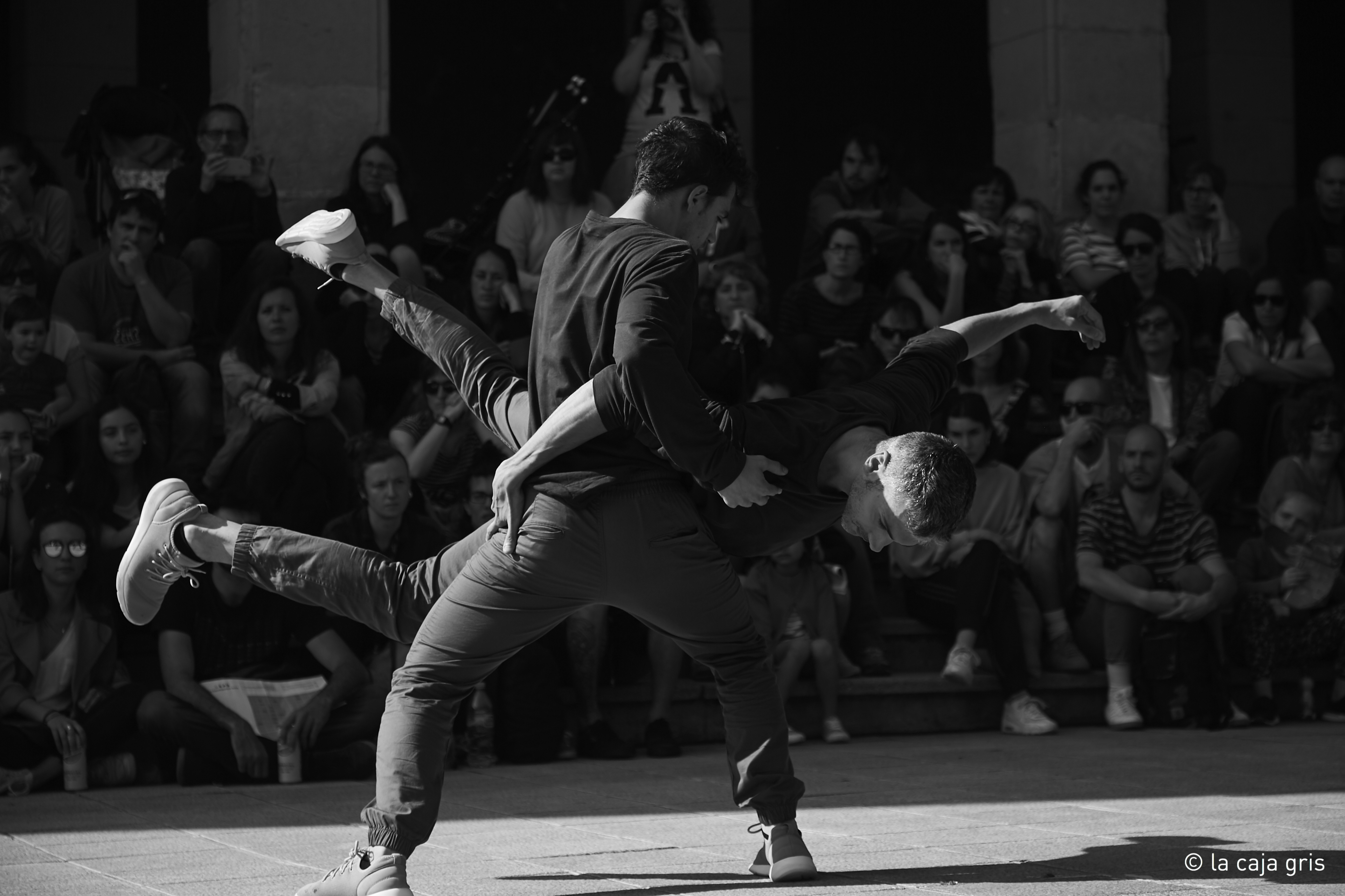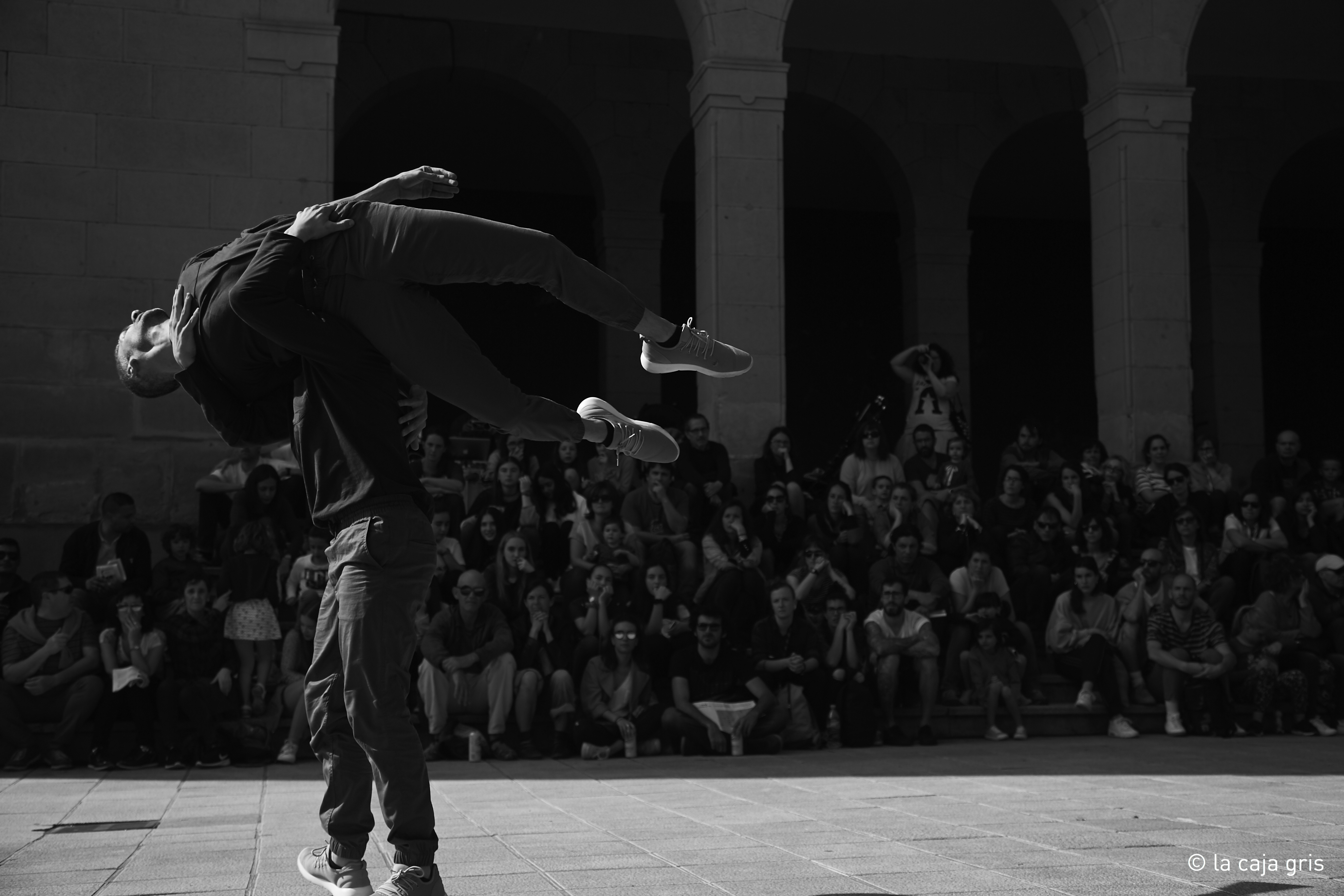 'Larrua' is a choreography designed for urban spaces which mixes two styles of dance, Contemporary and Break Dance.
It aims to outline a common framework in which these styles meet in order to create a correlation between physical language and emotion.
The skin is understood and approached as a transmitter of emotions and an animal instinct, which is believed to be subtly disguised under this ephitelial surface. In turn, experiences like temperature, textures and awareness are explored through physical contact; touching, tearing, pressing, caressing, etc.
The piece has been awarded at the 'Umore Azoka' in Leioa (Bilbao).    
Choreography:

Jordi Vilaseca.
Dancers:

Miguel Ballabriga, Aritz López
Music:

Alva Noto and Ryuichi Sakamoto, Chronomad
Length:

15 minutos.
With the help of:

'Centro de Danza El Canal' and 'Sala Baratza'